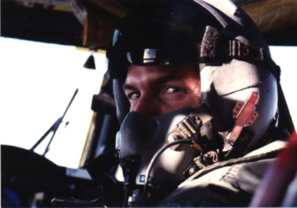 Aired: 7/30/19, 1640AM, ktalkmedia, Salt Lake City
Terry Fossum is the Most Interesting Man in the World. We discussed his role as Executive Officer of an entire group of nuclear B-52 bombers, how he managed to win the reality TV program "Kicking & Screaming" and his accomplishments as a family man. We also touched on politics (sort of), racism, first-responders, the Boy Scouts of America, symbolism, poverty and a few other miscellaneous items.
Thank you for your service and a great show Captain Fossum. God Bless the U.S.!!