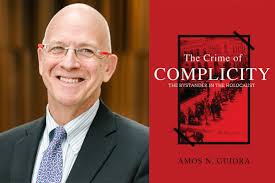 Aired: 8/27/19, 1640AM, Ktalkmedia, Salt Lake City
University of Utah Law Professor Amos Guiora joined me this afternoon and we discussed a variety of issues, including populism, free speech, institutional sex abuse scandals, extremism, racism, Andrew Luck and Colin Kaepernick, as well as a few of his own current projects. Amos has got a new book coming out next week entitled "Populist and Islamist Challenges for International Law" and another one coming out next year entitled "Armies of Enablers: Complicity, Cowardice and Corruption".
Thanks for the insight Professor and I'm already looking forward to having you back on the show.