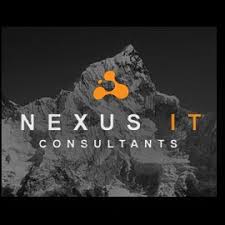 I spent the first hour discussing the coronavirus, of course, as well as mental health, vacations and Charles Ponzi's scheme to cash in on "postal reply coupons" - tens of millions of them.
Nexus IT CEO Earl Foote joined me for the second hour and explained what his company is doing to keep us all connected.  Earl described how the "Nexus IT team is interacting with and serving clients, and dreaming up and providing reliable, progressive, business-changing IT solutions to each of them." He provided useful information about electronic security, computer viruses and malware. He also explained why you might be at risk for logging onto the internet at Starbucks, how to protect yourself at the gas pump and why integrity matters in the computer security business. Lastly, he promoted his band, 90 Proof, and his on-line guitar instructor, Corky. 
Aw shucks, I just remembered O'Shuck's was closed . . . but Earl will be there when it opens back up.