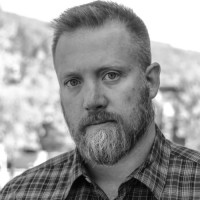 There was a lot of (mis)information swirling around Washington, D.C. long before I started playing "tag, you're it" with my guest Matthew Barnes at 4th of July parties when Jimmy Carter was in charge, and just before the first agent orange class action lawsuits were filed. (Uncle Dick missed a few parties in the 1980s - probably too busy working.) 
Speaking of the President, since the White House cancelled today's coronavirus briefing, I thought it'd be "worth the time and effort" to get caught up with Matt and hear about what he's been up to at the State Department.
Matt is the founding partner of ASG Advisors which provides strategic counsel to companies, corporate executives, foundations, and public officials on maximizing their impact through philanthropy and thought leadership. ASG supports its "clients with sound research, intimate knowledge of best practices, thorough planning, and strong execution."
In July, Matt was called to serve a special assignment with the U.S. State Department as part of PEPFAR (President's Emergency Plan for AIDS Relief). He describes his work related to the AIDS pandemic and how he believes Dr. Deborah Birx's experiences there can help us here. 
We talked about world supply chains and using "analytics" to maximize outomes, not just outputs. 
Keep up the great work Cuz! Proud of you!!