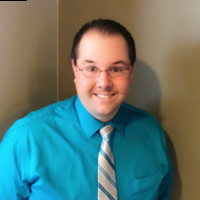 Bryan Horn joined me and spoke "mildly" about his experiences leading up to a turning point in his life, and "proudly" about his accomplishments since that time. After borrowing student loans to pay for college and law school, Bryan decided that the law business wasn't his business. So, he went into another business (banking), only to discover that it too was just the same old business. He's written a book entitled The Customer Service Revolution and is now offering his services to help you keep your business in business.
www.thecsrevolution.com
Raymond Opheikens joined me for the first hour and spoke "loudly" about smashing guitars, . . . and "humbly" about putting them back together again. Ray is the Repair Department Manager (fancy name for Luthier) at Guitar Czar and frontman for "Roll the Bones" a Salt Lake City "Rush" cover band (THAT HASN"T PLAYED IN 2 YEARS FOR CRYING OUT LOUD) who's considering getting the band back together. 
www.guitarczar.com