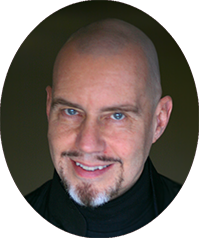 I managed to conjure up Tobias Beckwith's appearance in Salt Lake City this past week through the Spirit of Radio. It was a pretty simple trick. (1. invite, 2. provide call-in number, 3. answer phone, 4. listen.)
Tobias is an author, consultant, teacher, manager and faculty member at the McBride Magic and Mystery School. We spoke about his book, The Wizard's Way, which examines commonalities among transformational people and tools for incorporating those characteristics into your own life.
This show is sort of hard to described. We shuffled through a bunch of topics, including the secrets of magic, mirroring, radical responsibility, autosuggestion and re-programming your memory through magic.
(Re-programming someone's memory to trigger a different emotional response? C'mon Tobias, are we really supposed to believe that's possible?)
Oh, I almost forgot. We also spoke about techniques to improve your memory and how to overcome limiting beliefs.
Hmmm?
 .