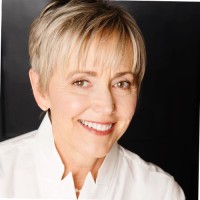 I start the show by discussing a few historical Utah scandals, and examining a more recent (Olympic sized) one involving several Utah governmental agencies and claims that they defrauded the federal government through the procurement of Judicial Assistance Grants which they (we) may not have been entitled to receive. 
Jan Garbett joined me the second hour and explained why she should be Utah's next Governor. Jan "started and still actively runs an award-winning multi-million-dollar home building and construction company. In addition, Jan is a philanthropist, community activist, arts advocate, proud member of her church, human rights champion, and has been honored and recognized by the United Nations for the non-profits she has created and continues to develop."
Jan wants to change things in Utah. And, she seems to have all the right stuff, . . . including a heart.
Good luck Jan!